Accessories & Parts
Click image to enlarge


Call Us Now
| | |
| --- | --- |
| MLN West Melb: | (03) 9328 8777 |
| MLN Richmond: | (03) 9427 7887 |
| MLN Essendon: | (03) 9379 8444 |
Sorry, this model is no longer available. Try using our product search bar for current deals.
Student and Teacher Edition - For eligibility requirements, visit www.adobe.com/go/eligibility
The power to transform your photography — anywhere.
Your photos don't always capture the scene the way you remember it. But with the Creative Cloud Photography plan, you have everything you need to bring out the best in your photos, from everyday edits to total transformations. Perfect your images using Photoshop and Lightroom on your computer, the web or any mobile device. Cut out and combine photos on your iPad with Photoshop Mix, and retouch and restore photos on your iPad or iPhone with new Photoshop Fix. And with tutorials for every skill level, you'll learn new tricks — fast.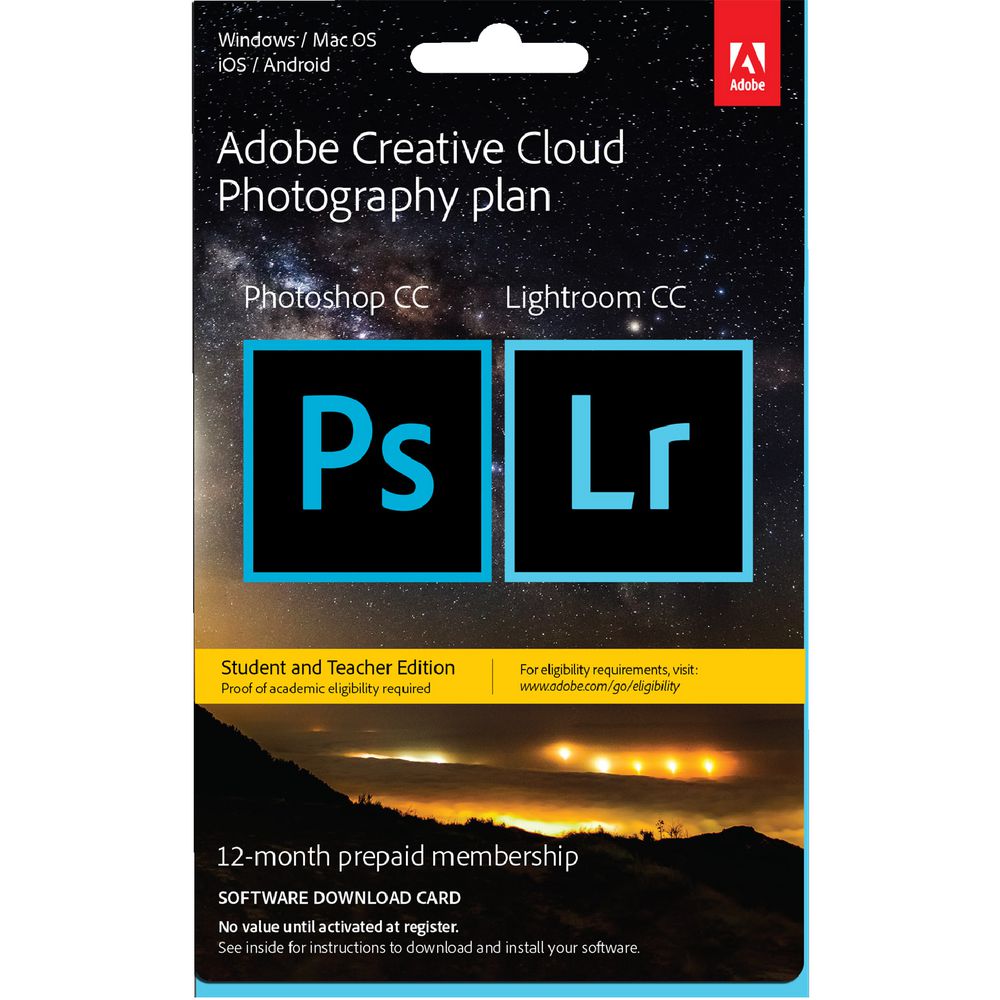 Specifications
---
| | |
| --- | --- |
| | Student and Teacher Edition |
| | Compatible with Windows, Mac, iOS and Android |
| | Desktop Apps include; Adobe Photoshop and Lightroom |
| | Mobile Apps include; Adobe Photoshop Fix, Lightroom for Mobile, Photoshop Mix, Spark Page, Spark Post, Spark Video, Portfolio, Premier Clip |