Review
BlackBook 17 APC Magazine Review - Click Here
The new Venom BlackBook 17
The thinnest, lightest and most powerful BlackBook ever is now in a 17 inch chassis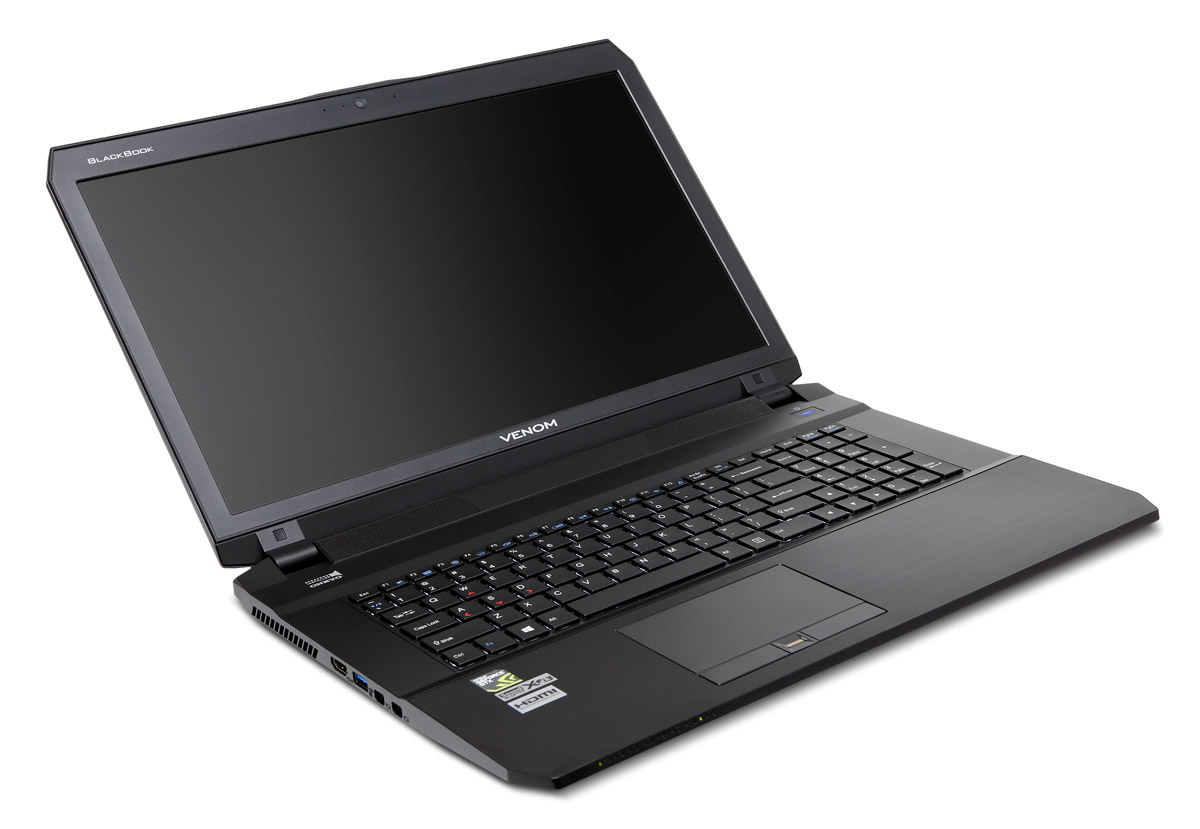 Visually stunning - Now with G-SYNC
The 17" Venom BlackBook 17 has a stunning AntiGlare Venom Vision FHD Matte display. An unmatched ability to edit movies, play the most demanding games, editing and re-touching images and photos will be both a breeze and a pleasure. Razor sharp text will delight the senses when doing everyday tasks or for the long haul when getting things accomplished matter the most. It begins here when making the world's best performance notebook.
The BlackBook 17 now comes equipped with NVIDIA G-SYNC, which is a groundbreaking new display technology that delivers the smoothest gaming experience ever. G-SYNC's revolutionary smoothness is achieved by synchronizing display refresh rates to the GPU in your GeForce GTX-powered BlackBook, eliminating screen tearing and minimizing display stutter and input lag. The result: scenes appear instantly, objects look sharper, and gameplay is super smooth, giving you a stunning visual experience and a serious competitive edge
Graphical Prowess
The next generation Nvidia 970M GTX 6GB graphics card was built for extreme levels of graphical rendering ideally suited for gaming, design and visually stunning graphics while improving performance and increasing battery life. Fluid like smoothness will change the way you do everything and you will be able to do things you were meant to be able to do just the way the programmers and designers had intended too.
Stutter free editing, gaming and 3-D design are no longer a dream and incredible colour accurate picture quality with precise imaging are all in reach wether your just viewing images and photos, editing them, watching footage and video or simply mastering video editing. Precision design and gaming are all now done with incredible energy efficiency.
Crunching Power
The Venom BlackBook 17 has the power to do it all with the latest sixth generation high performance Intel Quad Core i7 processor, no BlackBook has ever been made with anything below a Quad Core Intel i7 processor and we have stayed true to our cause by ensuring all the speed is at your fingertips yet again. Everything is now quicker, faster and smoother to work or play with processor intensive applications or just everyday tasks will be smoother than ever.
Intelligently cool
All that performance doesn't come with a price, our new three fan intelligent twin cooling system ensures that regardless of what you are doing your system is always operating at its required cool temperature. The Intel i7 processor is cooled by a separately controlled intelligent fan that only runs when the processor is being utilised and has separate speed controls to ensure noise is reduced to a minimum. The Nvidia 970M GTX graphics card is cooled by a twin fan intelligent cooling system that also operates at different speeds independently to the processor, this ensures that the cooling system only runs at speeds and levels when needed. So if your number crunching, gaming, or just everyday computing, the fans will only we running when needed, the core temperature is where it is needed and noise levels are always at a minimum. Intelligent, efficient and silent cooling engineered to perform consistently when you need it
Fastest… well everything
Performance is only a measure of unit if it can be delivered consistently and throughout. Nothing more is true to this than the PCIe based SSD drive used in the Venom BlackBook 17 with up to an incredible 2000 Mbps, Speed and reliability are the cornerstone of Venom and this BlackBook has the fastest drive ever used in any PC translating into a 5 second cold windows boot up time. With up to 4 expandable bays, the endless arrays and configurations ensure your storage requirements can always be accompanied for. A 1 TB 7200 RPM mechanical hard drive is also included as standard so large files can also be accessed with speed and convenience.
Faster yet again with DDR4
Up to 64GB's of RAM support, means that you are ready for the future. However the BlackBook 17 has lightning fast notebook memory at 2133MHz - what makes it fast, is not just the clock speed but its incredible low latency. Low Latency, high speed memory is what makes the access speeds and clock speeds of this memory push the boundaries with all applications but also reduce stress on all other components such as the processor ensuring that homogenous low energy, reliable high performance system speeds are achieved – always.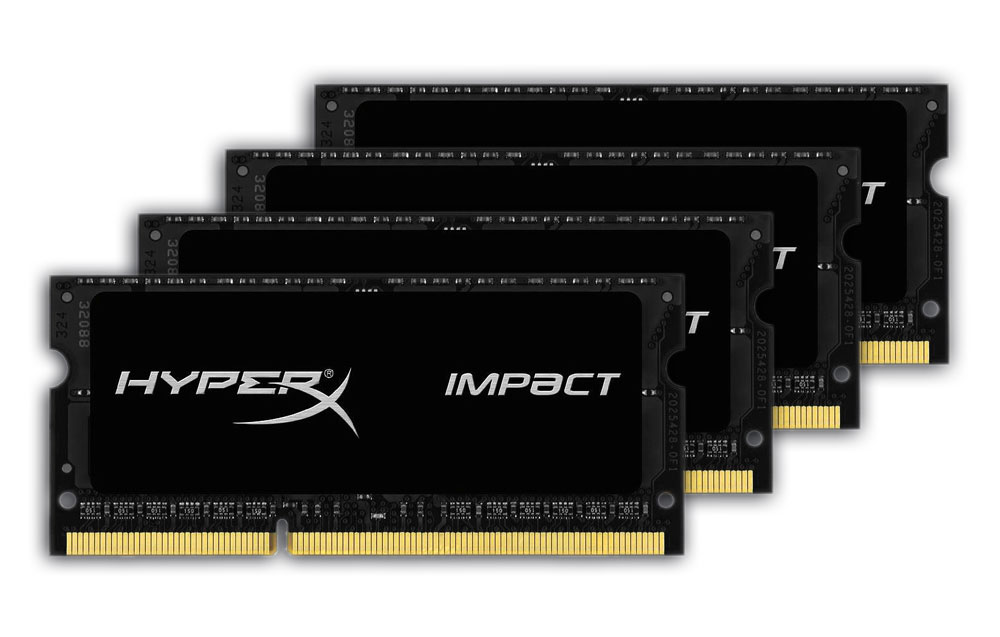 Dual storage design – The best of both worlds
Storage is never an issue, with an M.2 PCIe drive for lightning fast SSD speeds, and a secondary 2.5" mechanical drive for storage. Along with expandable SD Card storage, there's no longer any need to carry around a portable hard drive.
Crafted with attitude
None of this would mean much if the system was not placed in anything other than a beautifully crafted anodized aluminium chassis, at only 2.98 cms in height it is not only the thinnest but also the lightest Venom BlackBook 17 weighing in at 3.2kgs. The anodized aluminium casing provides great engineering properties that assist with cooling and reliability and also provides a solid reassuring feel.
Be felt, create
The personal computer is the ultimate data creation tool, the Venom BlackBook 17 has an all new backlit fullsized keyboard with numeric pad. Rubberized keys for high speed typing and data input. The large sized touchpad provides a smooth surface to scroll and reach all corners of the screen while also supporting multi touch functions and inputs.
Your Centrepiece of technology
The Venom BlackBook 17 is the centrepiece of your personal or business device and technology infrastructure, the endless connectivity options ensure everything can communicated with and controlled. With two mini display ports supporting 2 external 4Kmonitors simultaneously, productivity can be increased. HDMI ensures multiple types of existing displays and devices can also be used on your BlackBook. Four USB 3.0 ports provide high speed connectivity to an endless array of external devices and the inbuilt card reader ensures data transfer with other devices will also be a breeze.

Freedom no longer at a price
Every Venom BlackBook comes standard with a full 12 month subscription included antivirus, internet security software package. Freedom no longer comes at a price. Windows is the world's most popular and open operating system, now we protect it for you also with our full version internet security software bundle provided as standard.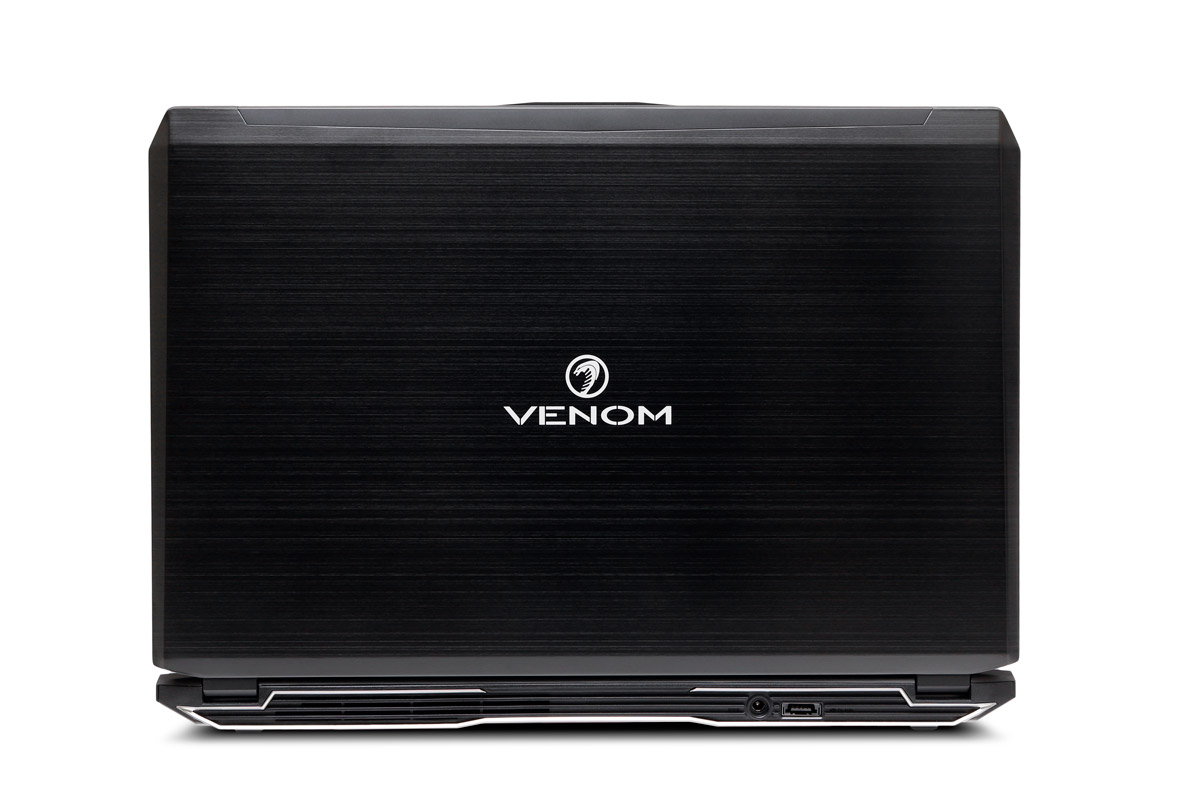 Recovery, not the 6am kind
Our unique external recovery drive gives the device a layer of reassurance, with the ability to have your system up and running from a factory restore in less than ten minutes. The recovery partition doesn't drain your valuable solid state storage space, and is kept protected from bad sectors, always giving you a secure option for when you need it.

Connected, always
Stable high speed wireless connectivity is no longer a dream with up to 867 Mbps transfer speeds and with 802.11 ac/a/b/g certification. Dual mode Bluetooth 4.2 means you can connect to more devices than ever seamlessly. A 10/100/1000 RJ45 network connection allows for traditionally wired networks to be accessed securely with speed and efficiency.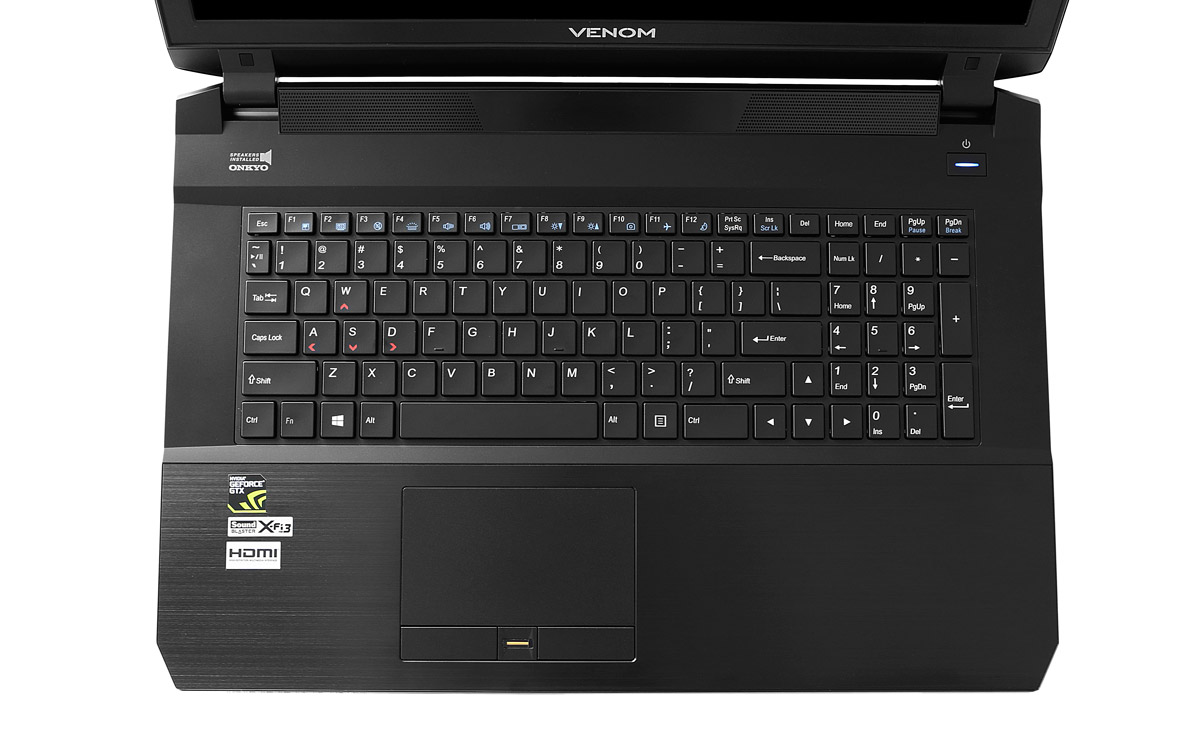 Powerful wireless connectivity
Enjoy the benefits of unparalleled speeds with industry leading Intel Centrino Dual Band AC wireless. Experience a wireless connection that is both stronger, faster and connected over an expanded range and bands. When you're on the go, you'll always be able to make the best of what's available.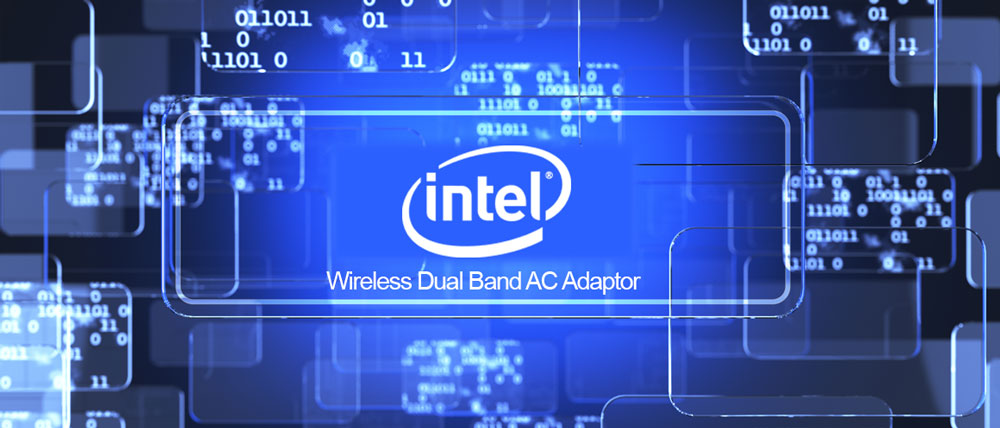 The Next Generation of Audio Technology – With Sub Woofer
The Sound Blaster X-Fi audio processor and MB5 software suite is a powerful audio platform equipped with cutting-edge audio technology, offering premium audio quality, effects and features. It features SBX Pro Studio™ suite of technologies, which is designed to give you the fullest audio experience. Inbuilt Onkyo speakers and one subwoofer provide high quality crystal clear native sound when not using headphones or external speakers. Get the bounce in the sounds you hear natively on your notebook with the built in subwoofer.
Great for enthusiasts, gamers, video and music
Get ready to be blown away by the amazing realism from the unrivalled headphone surround and gaming sound enhancement technologies delivered by Sound Blaster X-Fi MB5.
SBX Pro Studio™ suite of audio technologies create unprecedented levels of audio realism, add dynamics and punch to every gunshot, explosion and gaming sound. It includes stunning surround effects, producing an incredibly realistic surround sound experience even from just a pair of stereo headphones.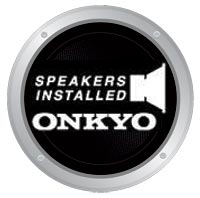 Do more; easier, faster and with an attitude.
Incredible high performance technologies designed and engineered to make everyday tasks quicker and to push the boundaries of personal computing. Streaming editing, gaming, creating, designing and the most complex and simple tasks done with ease and performance. The Venom BlackBook 17 is all you could ever need.
- Product images are a representation of the Venom BlackBook 17 family and may vary slightly from the actual product
Specifications
---
| | |
| --- | --- |
| Processor: | 6th Gen Intel® Core™ i7-6700HQ Processor (6M Cache, up to 3.50 GHz - 4 Core) |
| Memory: | 16GB DDR4 2133MHz (16 X 1) Low Latency High speed impact RAM (64GB Max - 3 slots free) |
| Solid State Drive: | 256GB M.2 PCI-E High Speed SSD (up to 2000MB/s) |
| Storage: | 1000GB (1TB total) - 1 X 1TB 7200 RPM |
| Graphics Card: | NVIDIA GeForce GTX 970M 6GB GDDR5 nVidia G-SYNC |
| Operating System: | Windows 10 Pro 64bit |
| Screen: | 17.3" Full HD (1920x1080) Venom Vision Anti Glare Matte Display |
| Audio: | High Definition Audio, S/PDIF digital output, Built in microphone, Built in two speakers, Built in Subwoofer, SOUND BLASTER® X-FI® MB5, External 5.1CH audio output supported by headphone, microphone, Line-in and S/PDIF jack, ANSPTM 3D sound technology on headphone output, ANSPTM 3D sound technology on headphone output |
| Connectivity: | Built in 10/100/1000Mb Base-TX Ethernet LAN, Intel® Centrino® Advanced-A-C 8260, Dual Band, Widi Support |
| Built-In Devices: | 4 x USB 3.0 ports (1 x powered USB port, AC/DC), 2 x Mini Display port 1.2, 1 x HDMI output port (with HDCP), 1 x Headphone jack, 1 x Microphone jack, 1 x S/PDIF output jack, 1 x RJ-45 LAN port |
| Built-In Devices: | 6-in-1 Card reader - MMC / RSMMC, SD / mini SD / SDHC / SDXC |
| Webcam: | 2.0M HD Video Camera |
| Input Peripherals: | Illuminated full size keyboard with numeric pad |
| Battery: | Polymer battery pack, 60WH - Up to 5.4 Hours battery Life |
| Weight: | 3.2kg, including 60WH battery |
| Dimensions: | 417(W) x 287(D) x 29.98(H)mm |
| Warranty: | 1 year Face 2 Face Parts and Labour warranty and Complimentary 120 days Face 2 Face Technical Support (includes phone support), $499 Total 3 years Face 2 Face Parts & Labour warranty and 3 years Face 2 Face Technical Support (includes phone support) |