This model is no longer available
We recommend you look at the all New Venom BlackBook Zero 14 - View Models
Venom BlackBook Zero 13 Review by APC Magazine Febuary 2016
"This zero is a genuine hero. Venom Computers' is known for its premium laptops that use high-quality parts and a variety of little tweaks to deliver an exceptionally reliable and enjoyable computing experience..."
No sacrifices, no compromise. With Venom, performance comes first.
If you're a person who needs performance above all else, a computing experience designed for productivity and efficiently in any conditions, the Venom BlackBook Zero 13 is the compromise-free choice. Break free.
Unsurpassed performance with all day battery life
When you chase multiple crowns, you'll always end up falling short. With that in mind the Venom BlackBook Zero 13 took aim at the performance throne. Every inch of the BlackBook Zero 13 is designed with that one goal: to perform like no other. The BlackBook Zero 13 is thin, light, beautiful and unbelievably fast. It's reliable, durable and lasts all day. Long live the BlackBook Zero 13.
Latest 6th Gen Intel Skylake Processor
The BlackBook Zero 13 aims to be the powerhouse of the notebook world. We believe people have important work to do, and they need to do it right. Tailored specifically for the power user, we have created a device for users who require a crystal clear screen, comfortable keyboard and the power to run industry-leading software.
Revealed - Key benefits of the Venom BlackBook Zero 13
Dual hard drive design – the best of both worlds
Storage is never an issue, with an M.2 PCIe drive for lightning fast SSD speeds, and a secondary 2.5" drive for storage. Along with expandable SD Card storage, there's no longer any need to carry around an external hard drive.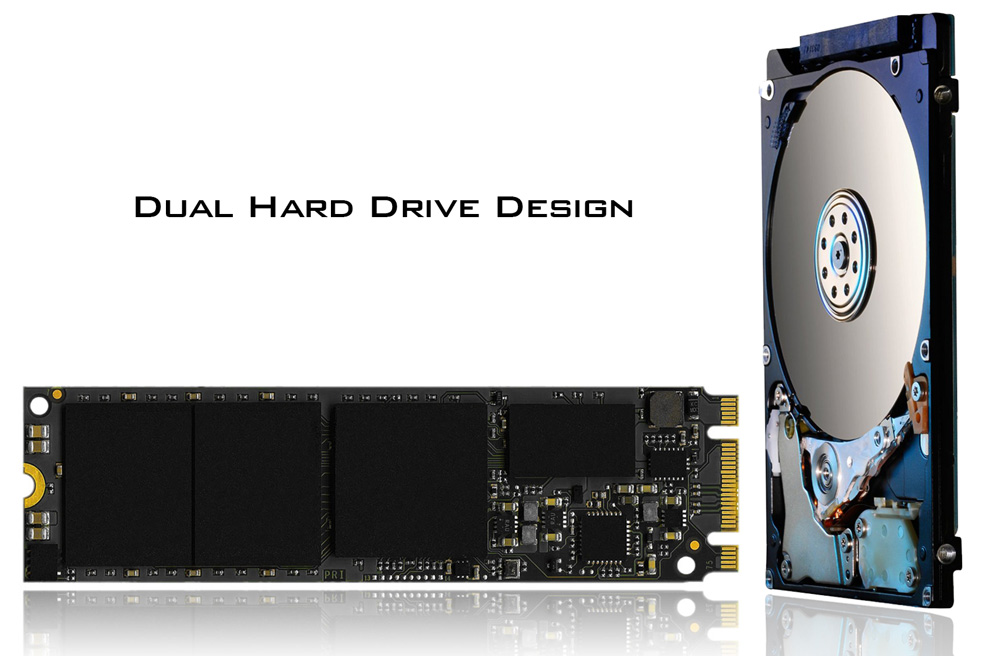 Thin, light weight design
The BlackBook Zero 13 has all-day battery life with eight hours of usage (wireless web browsing), while weighing in at just 1.4 kilograms for comfort and portability.
Powerful wireless connectivity
Thankfully you can take advantage of the BlackBook Zero 13's wireless at unparalleled speeds with industry leading 802.11ac Wi-Fi. Experience a wireless connection that is both stronger, faster and connected over an expanded range and bands. When you're on the go, you'll always be able to make the best of what's available.
Crystal clear Venom Vision FHD IPS Display
You're always looking at the most faithfully replicated image possible thanks to the BlackBook Zero 13's crystal clear, non-reflective Venom Vision FHD IPS panel. Gorgeously calibrated colours are viewable from up to a 178 degree wide angle with a wide color gamut (72% NTSC) via the state of the art panel that provides a full HD image with a sharp response time. Whether you're enjoying photographs, editing videos or browsing the web, it'll always be a sight to behold.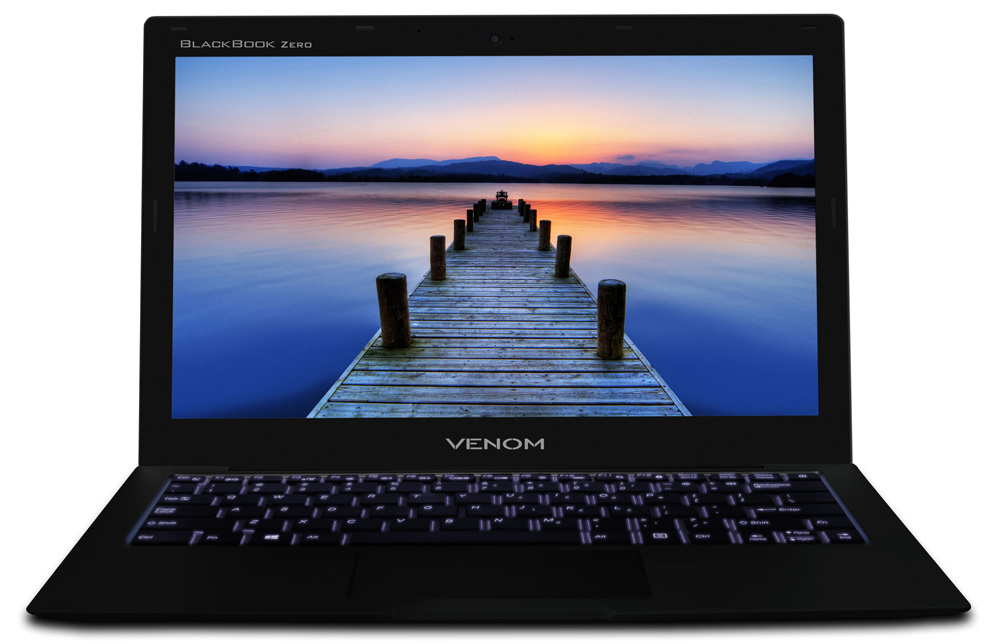 Recovery, not the 6 am kind
Our unique external recovery drive gives the device a layer of reassurance, with the ability to have your system up and running from a factory restore in less than ten minutes. The recovery partition doesn't drain your valuable PCIe SSD storage space, and is kept protected from bad sectors and always giving you a secure option for when you need it.
Backlit full sized keyboard
The BlackBook Zero 13 has a no compromise approach, thus requiring a full sized keyboard that works as comfortably and efficiently as a desktop keyboard. Backlit and ergonomic, you'll be able to type like you're at home on a desk in any environment.

Accurate, easy to use touch pad
Explore our intuitive multi-gesture touch pad on the BlackBook Zero 13. Switch between applications with a simple swipe, use two fingers to scroll up and down and a simple two finger pinch can be used to zoom in and out.
Boom box speakers
With two inbuilt stereo boom box speakers, the BlackBook Zero 13 provides high end, crisp audio with deep tones and clarity. Our unique speaker design separates each speaker into its own individual boom box casing. This separation allows for greater output, resulting in a clearer sound at higher volumes. Experience stereo sound as if it were coming from a professional sound system.
Full metal alloy body with a stealth black finish
Our individually examined, sand blasted unibody alloy composite metal construction encases the BlackBook Zero 13's vital parts in a stealth black finish. This unique construction reduces complexity with fewer parts, allowing for a thin and light design able to contain high performance parts. It also remains rugged enough to handle the day-to-day hustle and bustle of mobile computing.
Specifications
---
| | |
| --- | --- |
| Processor: | 6th Gen Intel® Core™ i7 U Processor (2.5GHz, Turbo boost up to 3.10 GHz) |
| Case: | Sand Blasted Alloy Composite, Metal Unibody Construction |
| Memory: | 8GB DDR3L High Speed Low Voltage Memory (16GB Max) |
| Solid State Drive: | 256GB SSD PCIe (up to 2000 MB/s) |
| Hard Drive Storage: | 1000GB (1TB) HDD |
| Graphics Card: | Intel HD Graphics 520 |
| Operating System: | Microsoft Windows 10 Pro 64-bit |
| Screen: | 13.3" FHD IPS (1920x1080) - Venom Vision Display |
| Audio: | High Definition Audio System with 2 x Boom Box Speakers, Built in Microphone |
| Connectivity: | Intel® Dual Band Wireless-AC, Bluetooth 4.0, Widi Support |
| Built-In Devices: | 1 x USB Type C, 1 x USB 3.0, 1 x USB 2.0, 1 x HDMI output port (with HDCP), 1 x Headphone jack, 1 x DC-in jack |
| Built-In Devices: | SD/MMC Card Reader |
| Webcam: | 1.0M HD Video Camera |
| Input Peripherals: | Backlit Chocolate Island Keyboard |
| Battery: | Up to 8 Hrs Battery Life |
| Weight: | 1.4 kg |
| Dimensions: | 325(W) x 219(D) x 18(H)mm |
| Warranty: | 1 year Face 2 Face Parts and Labour warranty and Complimentary 120 days Face 2 Face Technical Support (includes phone support) |