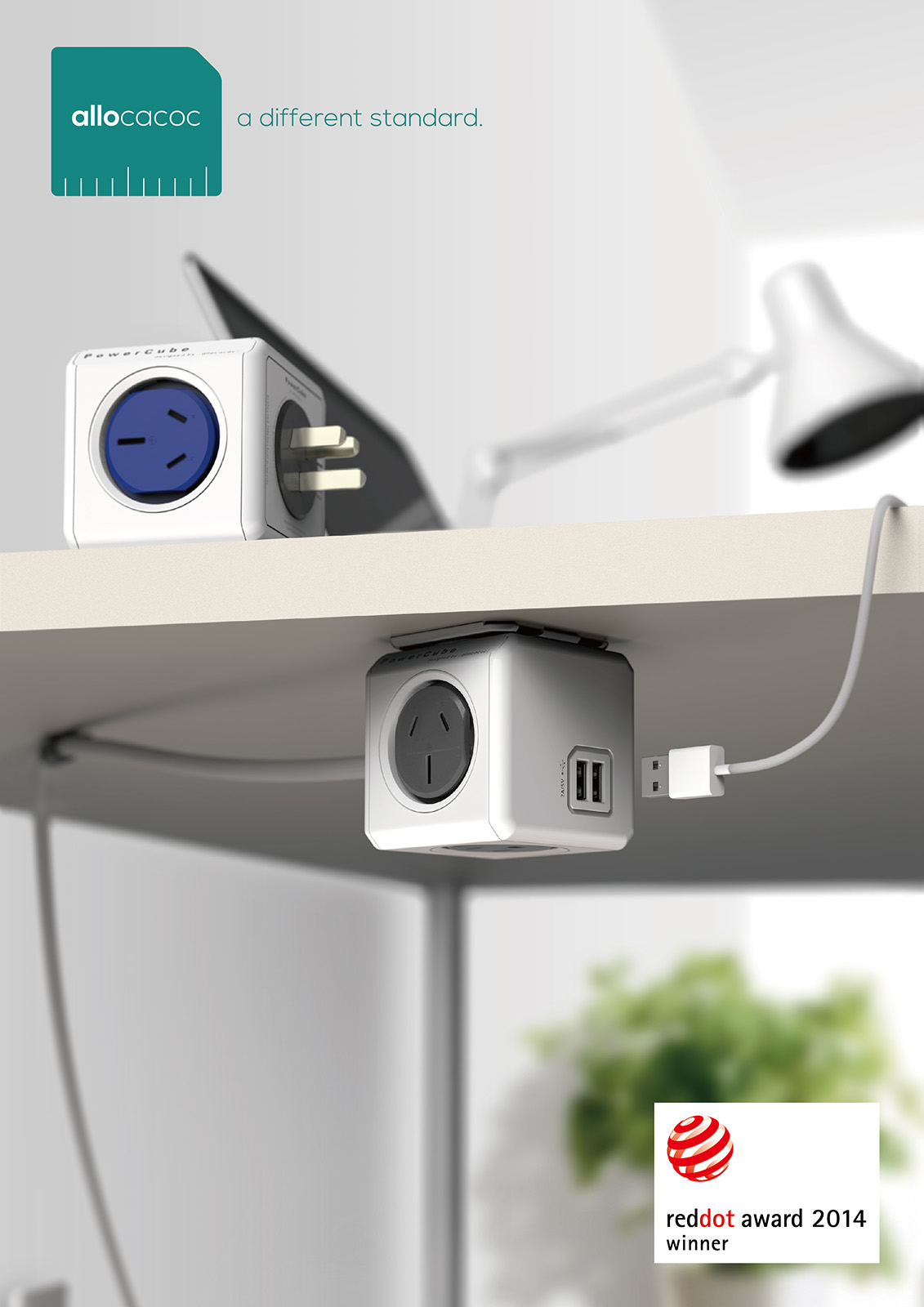 You would like to have power sockets and 2.1A USB charging ports at arms' reach. You would also like to sacrifice almost zero space on or under your desk. Right now we're projecting: this is what we desire so it must be what you wish for, right? If that answer is yes, Allocacoc had us in mind when they created this. It's the compact power distribution point that looks cutting edge and doesn't look out of place on a desktop or table top.
Four Australian Approved Power Sockets
USB Output Per Port: 2100 mAh (10W Power)
Total Current Capacity: 10A
Voltage: 240V
Cord length: 1.5m
Mounting dock: included
CableFix: included
Colour: White Body, Trolley Grey Sockets
General information
This is the most extensive version of the PowerCube. It has a 1.5 meter extension cord fitted to it, so it can be mounted to have a power outlet within reach. To do this, a stick-on dock is included. An ideal location is your desktop: there is no more need to duck beneath your desk to plug in your laptop! Besides the extension cord, also a USB port is included, so your mobile devices can be recharged from your desktop.
Technical specifications
| | |
| --- | --- |
| Color | Trolley Grey |
| Voltage | 110-240V |
| Outlets | 4 |
| Cable | 1.5m/5ft. |
| Mounting dock | Included |
| Cable fix | Included |
| Grounded | Yes |
| Child proofing | Yes |
| USB Output (V) | 2 x 5V |
| USB Output (A) | 2100 mA |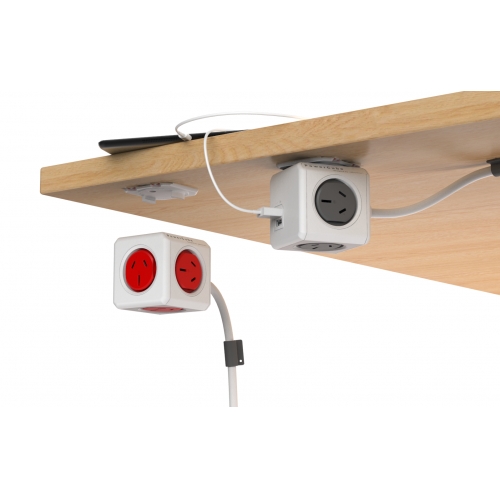 Revolutionary Mounting System
The PowerCube can easily be fixated onto the dock: just rotate the PowerCube 90 degrees, and it locks into place. Any side of the PowerCube can be used for docking, so the PowerCube can be oriented in any direction.
You can remove the dock again without having to worry about leaving any glue residues or scratching your desk's surface: just pull the tabs, and the dock easily comes off, without leaving any glue residue. Also included are screws to mount the dock to places where sticky tape is not practical.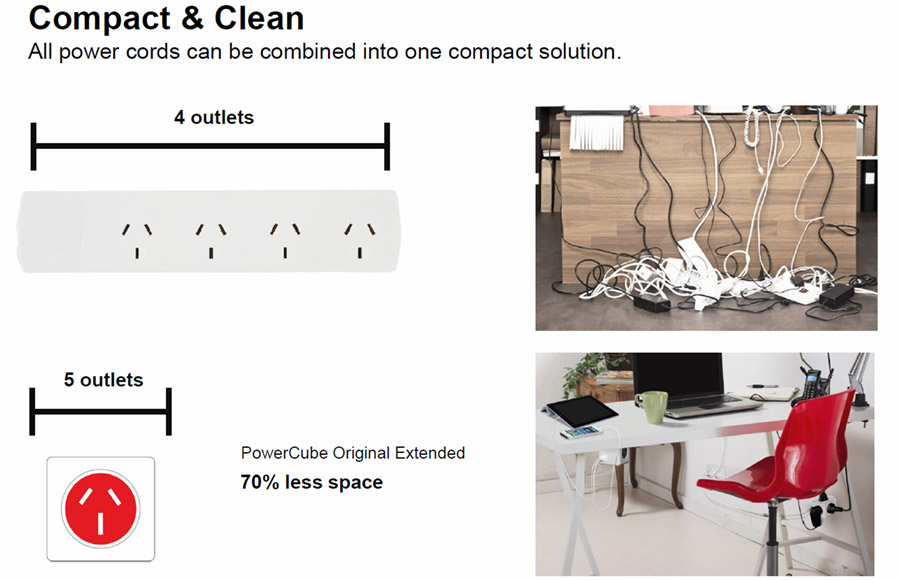 Specifications
---
| | |
| --- | --- |
| | 1.5 metre cable extension cord fitted |
| | Voltage 110-240V •USB Output (V) 2 x 5V (A) 2100A |
| | Mounting dock included •Child proof |
| | 4 outlets •Compact •2 USB ports |
| | Two USB ports are included, so all your favourite digital devices can be charged right from your desk. |