Sorry, this model is no longer available. Try using our product search bar for current deals.
Head to head with anyone, anywhere, anytime. For those that choose precision, PPK is the weapon of choice. Built with GUNNAR's i-AMP lens technology, PPK helps you overpower those endurance sessions in front of the digital screen, giving longevity a new definition. Medium sized with medium lens coverage, PPK fits a wide range of faces. Game faces, that is.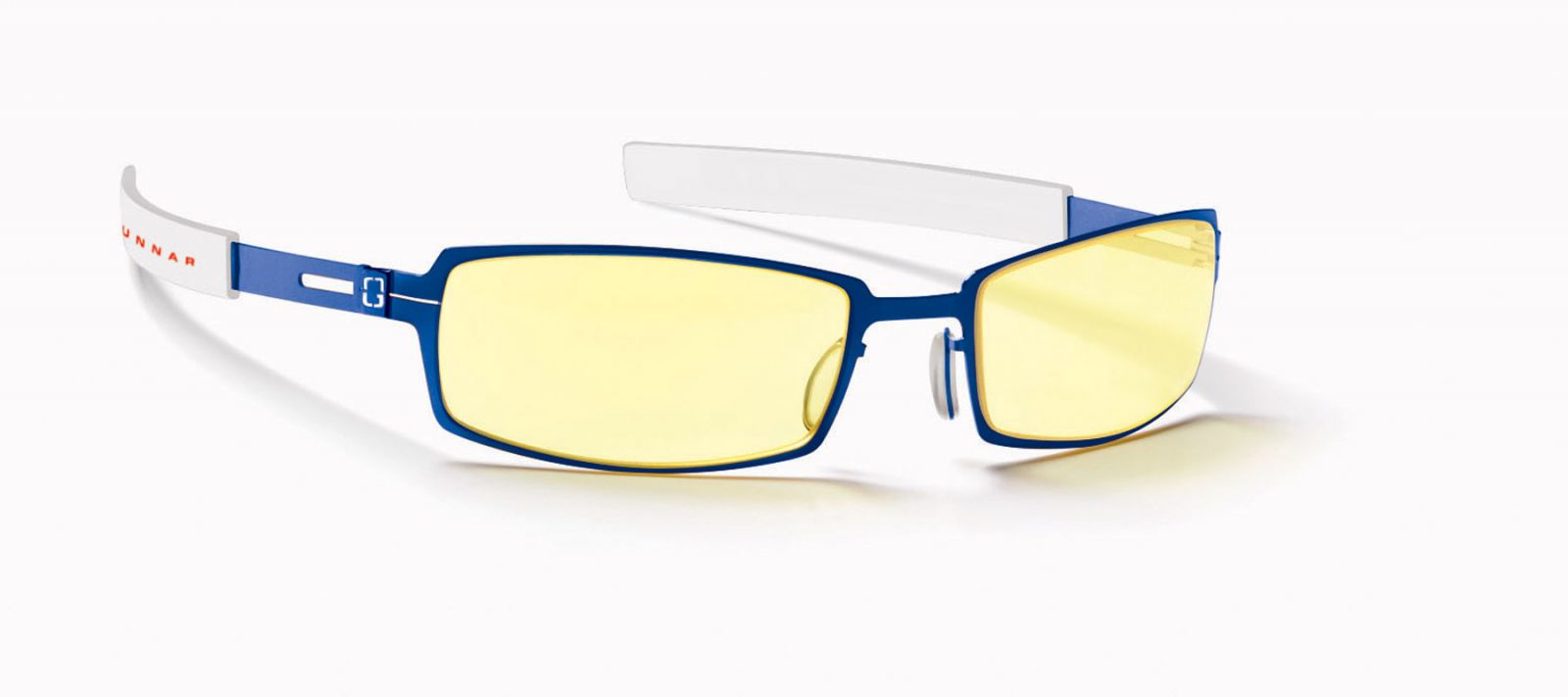 View more videos from MLNwebTV:
http://www.youtube.com/user/MLNwebTV/videos
The Reality: You spend most of your waking hours glued to your computer screen, smart phone, tablet or TV monitor. As the hours go by you subject your eyes to the harsh, high intensity blue light and glare from your screen. This constant viewing of digital screens can create visual stress, eye fatigue, dry eyes, irritation, and even headaches, leading to an obvious conclusion - staring at a computer for long hours takes its toll on your eyes. GUNNAR eyewear helps protect your eyes and improves your visual experience as you engage in more and more digital consumption.
Why are they yellow? The yellow or AMBeR lens tint, filters out harsh fluorescent light and reduces high-intensity blue light.

Why should you care? The result is a warmer, more natural light spectrum that minimizes the stress on your eyes, which can help sustain focus and alertness during long computer sessions. Relaxed eyes mean less fatigue. Less fatigue means more productivity.
Key Features of Wearing Gunnar Eyewear:
Reduces Glare - Reduces glare and improves visual focus
Sharpens Detail - Enhances detail for sharper, clearer vision
Minimizes Eye Fatigue - Reduces visual stress and dry eyes
Improves Focus - Helps your eyes focus more naturally protecting against fatigue
Amber Tint - Specially formulated tint conditions and shifts the color spectrum to provide superior contrast, detail and resolution.
Ergonomic Fit - Lightweight frame and adjustable nose pads for comfort and style
20/20 Ready - Out of the box solution for 20/20 or 20/20 corrected vision
RX Compatible - Custom Prescription available through GUNNAR's prescription program with Carl Zeiss Vision.
Specifications
---
| | |
| --- | --- |
| | Gunnar |
| | Advanced Gaming Eyewear |